An improper PSD conversion to a webpage can make it heavy and slow, which is never good for any site that wants to build traffic and gain a good reputation. To make sites more sustainable and manageable, converting PSD to HTML means:
Quick Loading Unique Design – Having a unique design will help you stand out from your competitors but you also want to make sure that its optimized to load quickly and increase your chances of conversion
Easier CMS Integration – PSD to HTML conversions can help you easily integrate into your content management system, CMS, using any theme and lets you focus on managing your content.
Better Cross Browser Compatibility – No matter where your customers and visitors choose to enter your site, you need to make sure that anyone anywhere can access your content regardless of browser preference.
Semantic Coding – Your site is easier for any developer to understand, makes it more SEO friendly and easier to define is beneficial to everyone involved.
There are plenty of tutorials you can use to learn how to do this but not many have the kind of time or dedication to accomplish this like
PSDCenter
. Whether you're an online merchant, have a lucrative email subscriber list or looking to have a new design for your popular blog, you can get your PSD/HTML conversion done properly. Here are some great platforms you can convert your design on.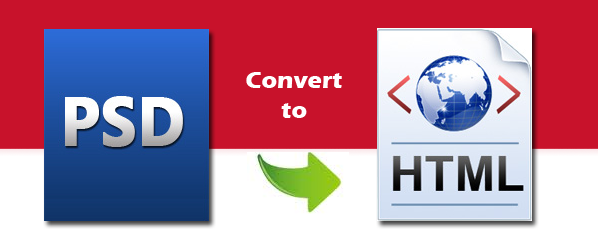 WordPress
If any company knows how to do PSD to WordPress conversion it's a company that's built on the WordPress CMS. They know how to optimize your code to make your blog run more efficiently. They can even make sure that your social media and other useful plugins become a part of every article or post on your site, giving visitors ample opportunity to share with fans and followers. While WordPress is built for SEO, each site needs to be tweaked and customized so that it takes full advantage of this feature. That means making sure your tags and Meta tags are right and ready. If you're constantly generating new content from guest bloggers, you can create a multiple account system that streamlines the guest blog submission process without compromising your site or your personal information.
ECommerce
As an online store owner, you need to find ways to set yourself apart from your competition so that customers will think of you first when they need what you have to offer. More than a quarter of all customers do a lot of their shopping on-the-go and that means your site needs to be mobile ready. It's not an option; it's a requirement. Having a responsive design gives your online store that kind of flexibility which allows PC and mobile users to enjoy the shopping experience you provide. PSDCenter will set up your online store, create a logo and Facebook banner and make sure your site is ready for high ranking. If there are any updates that need to be done, they will do that kind of maintenance for you. They are Bigcommerce experts so they are intimately knowledgeable about the platform as well as Shopify experts.
Email
This is a pretty straightforward email template update that is great for business owners interested in building and capitalizing on their subscriber lists. If you're looking start or improve your email marketing, then you need to have a professionally done email template that aligns with your brand and your mission. There is one catch: For readers with CSS support such as MS Outlook, Outlook Express and Apple Mail, your template will be easy to see and download. However, for those that don't have good CSS support, this customized template may not be well viewed.
EBay Customization
More than a few online shop owners use eBay as an additional sales outlet but if you really want to integrate JavaScript into your listing, you have to know how to do it. EBay doesn't really allow anyone to pull the code from an external source; it needs to be built into your page. Plus, if you want to use the high quality images from your site without incurring those extra per-image fees, you need to make sure you're able to give customers the full view of your offering without impeding the experience. Using PSD Center you can make sure that your images display properly in whatever format you want using light code that won't give you problems with eBay or create issues with customers. For mobile customers scrolling can be a deterrent hat takes up too much time. You can customize the page in a way that provides all the information they will need to access at the top of the page, making it easier for them to view your listing without scrolling. All they have to do is click on one of the tabs and see the offerings all on one screen.
Working with PSDCenter means that you will have access to all the customization features you need to make sure your brand is represented properly on multiple platforms.
Effective PSD/HTML conversions with PSDCenter
Reviewed by
JohnBlogger
on
5:24 PM
Rating: