When you stop to think about the way our lives have changed because of technology, it starts to become hard to imagine how we coped before. The internet has opened our eyes to easier processes (perhaps not always for the developers) and tasks can be completed in a matter of seconds or minutes. Gone are the days where we need to leave the house for every little thing. We can send packages from door to door without stepping in a post office, and woe betide us if we actually need to go to the supermarket.
Therefore I thought it might be quite fun to write about a few of the ways we connect our online and offline worlds to make doing everyday things as simple as possible. Feel free to leave a comment below with your own top web processes that aid your life when you're offline…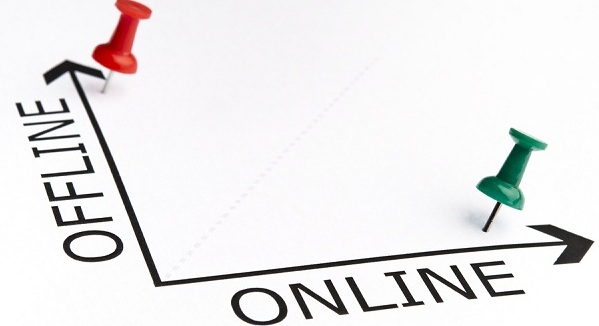 E-readers – Kindle
When e-readers started to be used, many people thought they were pointless devices that would never catch on. How wrong that was, as there are so many e-readers in use all around the globe. Amazon's Kindle is easily the most commonly sighted e-reader of the lot, even though there are other companies who produce them. It is so simple to connect to the web via Wi-Fi and download a book to your device, which is still there when you go offline. That means you can bring a whole pile of books on your summer holiday, without actually needing to lug them around in your suitcase.
Personalised birthday cards – Moonpig
It's a common occurrence to forget about someone's birthday until the last minute, but since the introduction of
websites such as Moonpig.com
, it has become a doddle to get something in the post right away. With options for special deliveries to arrive the next working day, it really has never been easier to get a card to a friend or a family member. But what makes these services even more special is the ability to personalise cards with photographs or text. Ah, technology – isn't it great?
Custom home decorations – Hello Canvas
The UK is spoiled for choice when it comes to brilliant websites, and another one to add to the roster is the
largest site in the United Kingdom for canvas prints
, Hello Canvas. The idea is that you can make custom home decorations by uploading your photographs onto the site and picking a canvas size. They then get sent to you at home, before you put them up on the walls. This means you can show off family photographs, a cute wedding snap, or even just a lovely shot of an autumnal landscape.
Dinner reservations – SeatMe
One activity that many people enjoy offline is eating a good meal, so it only makes sense for me to cover something around this. Of course there are pizza delivery services that you can use online to specify your order, but there are also sites where you can book reservations for dinner.
One that I discovered recently for a trip
to Amsterdam was SeatMe, where there are a whole range of restaurants that you can book from one place. It is so handy as you won't need to go an access a vast range of websites before you find something you like… and at the end of it you get a yummy meal!
Four fun ways we connect our online and offline worlds
Reviewed by
JohnBlogger
on
1:37 AM
Rating: